Categories:
Other Brands
You may say no to the Clasp Tote and maybe to the Clasp Shoulder Bag. But there is no way you can turn your back on the Celine Clasp Large WOC. This new handbag is gorgeous beyond words and it's one of the chic'est Wallet On Chain you will ever meet. Straight from the Spring 2018 Collection, let's chat about this beauty.
The Design
The Clasp Large WOC has the shape of a large wallet, but it's refined with the DNA of the Clasp Bag. Celine has crafted this WOC as minimal as possible, like always; solid colors, fine curvy edges and the logo printed lightly and tiny on the bottom.
The top of the bag is made with the new but signature Clasp. It's the same Clasp design like on the Clasp Tote. It's elegant, feminine and ladylike.
What's more? It comes with long but jewel-like chain strap. This chain can be removed anytime you want, so it can be changed into an evening clutch or a large wallet. The chain is long enough to help you carry this bag on your shoulder or over the shoulder.
This bag is made from box calfskin, which is a durable and luxurious leather.
The Interior
This bag opens like a Minaudiere Clutch. Inside the Clasp WOC, you can find an internal flap pouch. There is also one main gusset compartment to store your basic necessities. Other helpful compartments are two flat pockets and six credit card slots.
The flap pouch is measured 6' x 3' inches.
The Sizes And Prices
Measuring 8' x 5' inches, priced at $1650 USD, 1200 euro, 1100 GBP, $13000 HKD, 12500 CNY, 190000 JPY, $2000 SGD, $2100 AUD via Celine boutiques.
More Images
comnum(0) tbcount(0) tbcount(205)
Categories:
Other Brands
The December 2017 issue of Vogue Portugal has a need for speed with an editorial called, 'Racing Heart'. In front of the lens of Branislav Simoncik, models Maja Salamon, Lilly-Marie Liegau and Maga Abramoff pose in pit crew inspired styles. Jan Kralicek selects sporty chic designs from the likes of Givenchy, Miu Miu and Gucci. The trio poses in vintage cars for the colorful spread.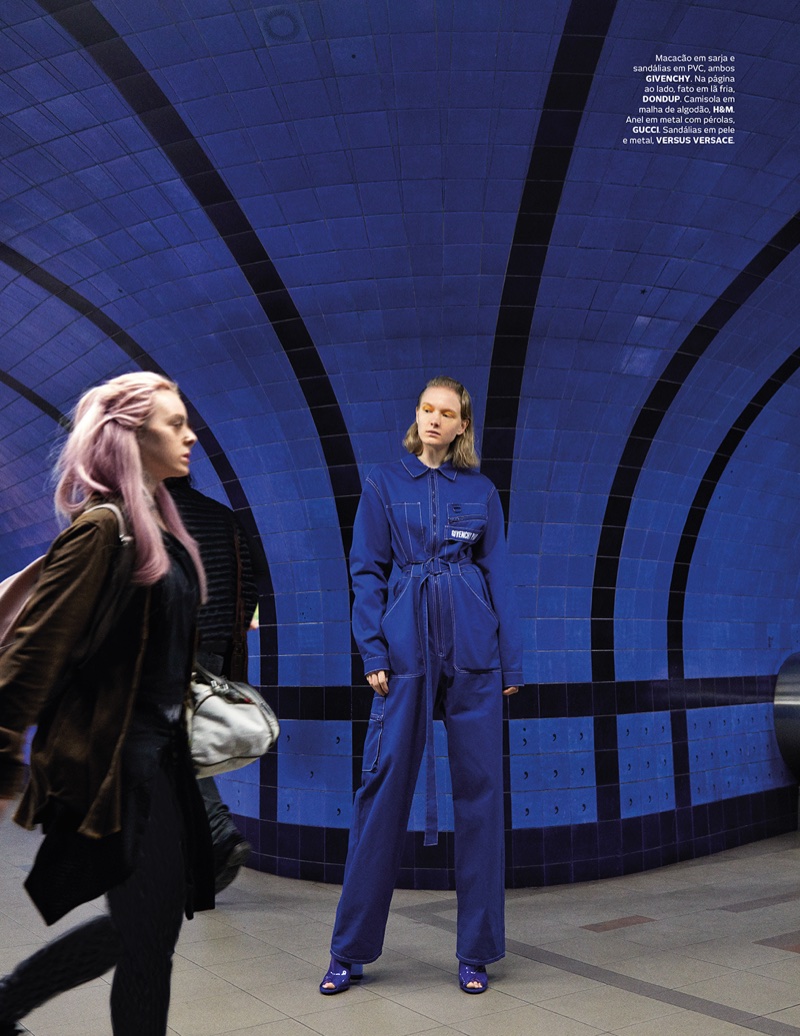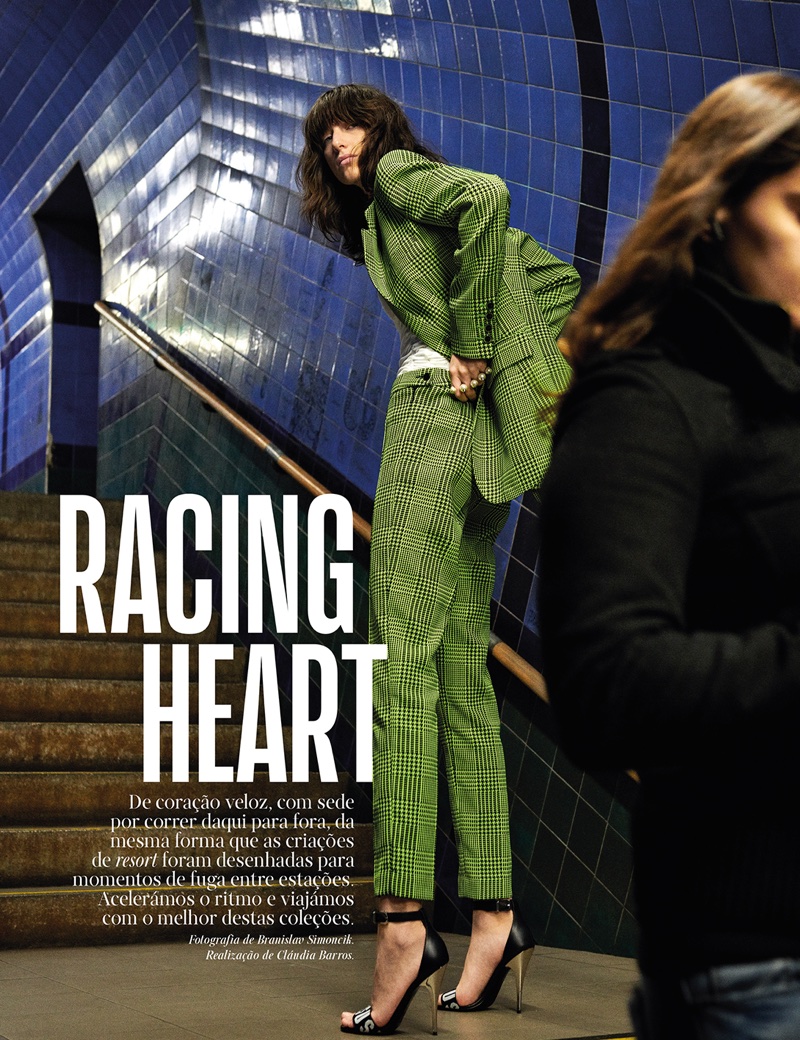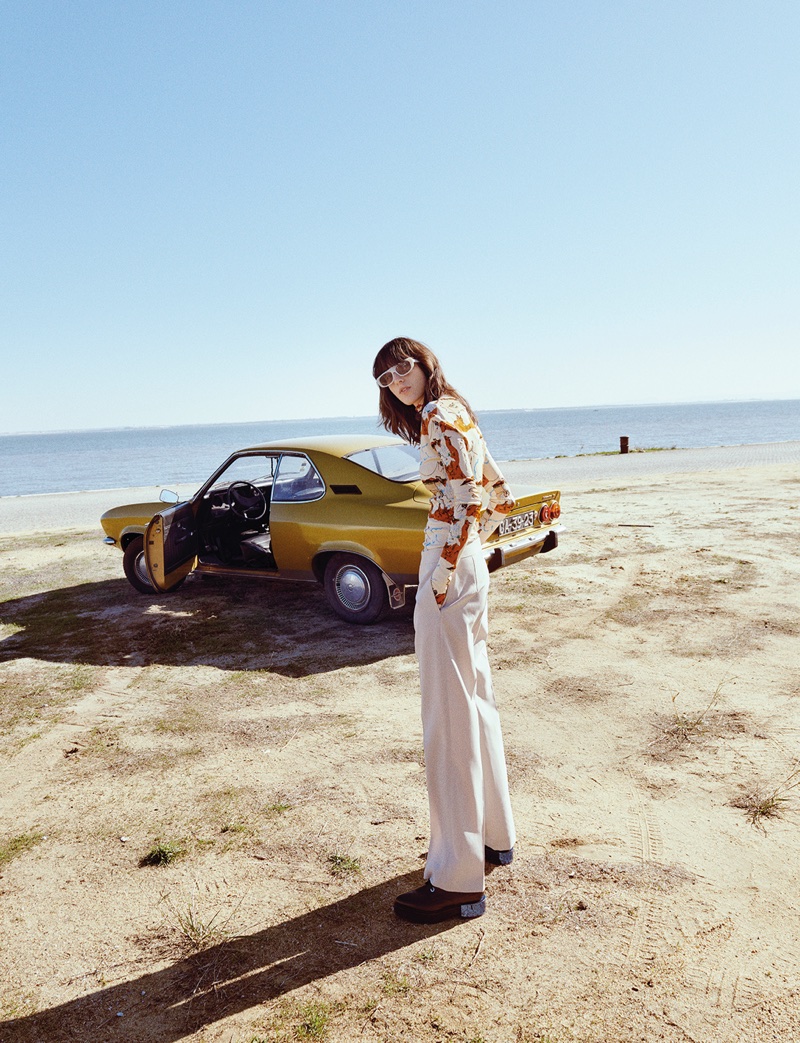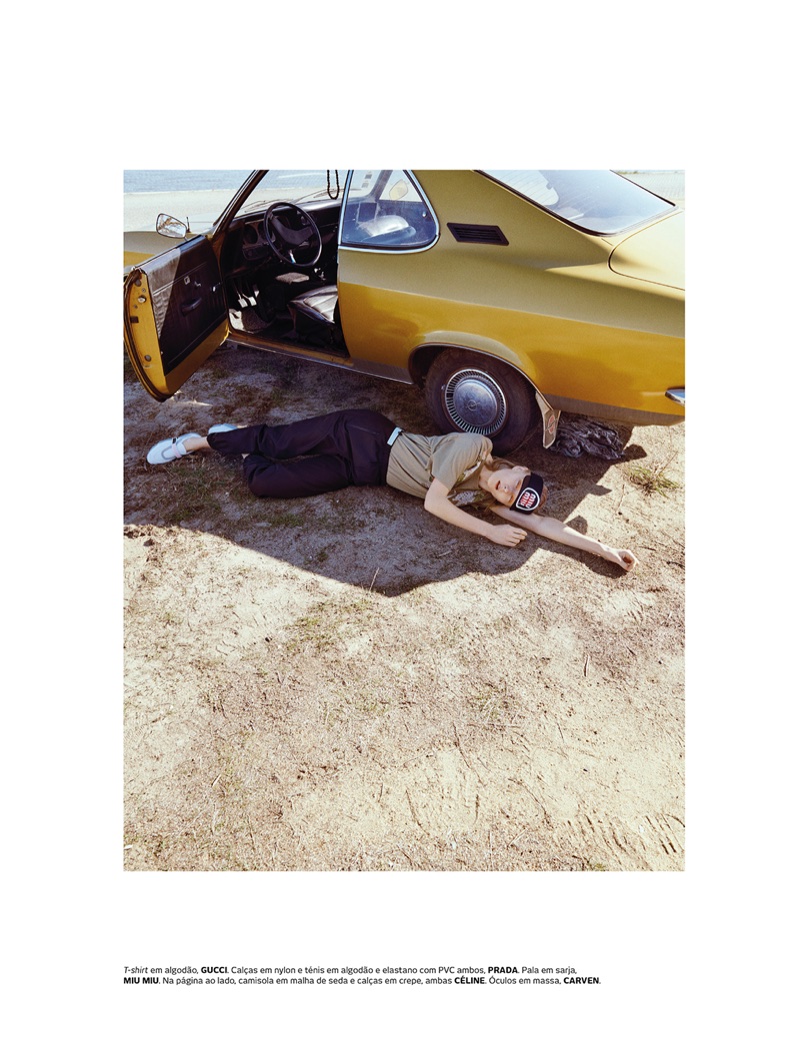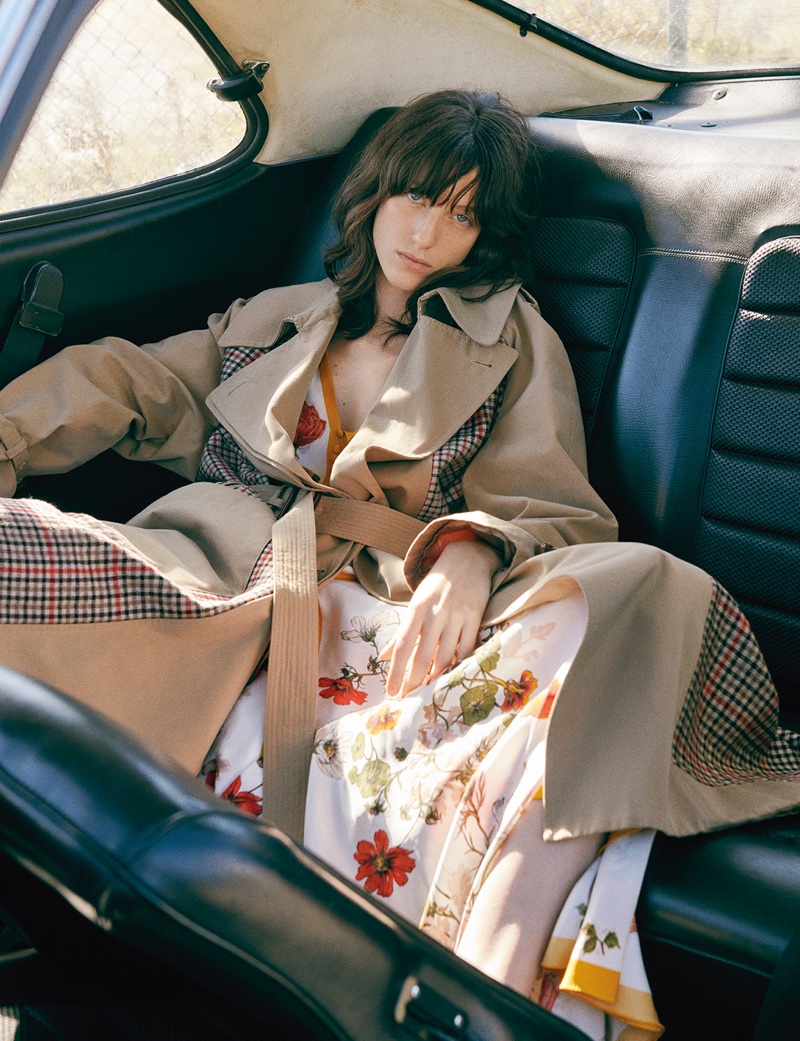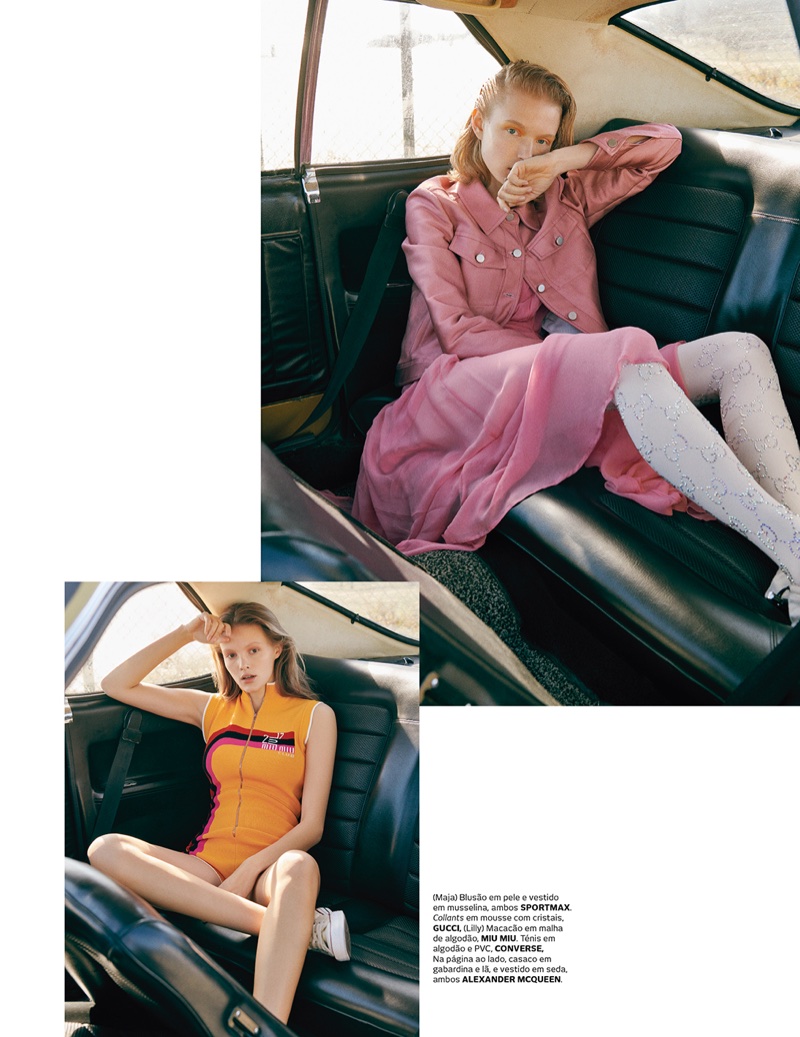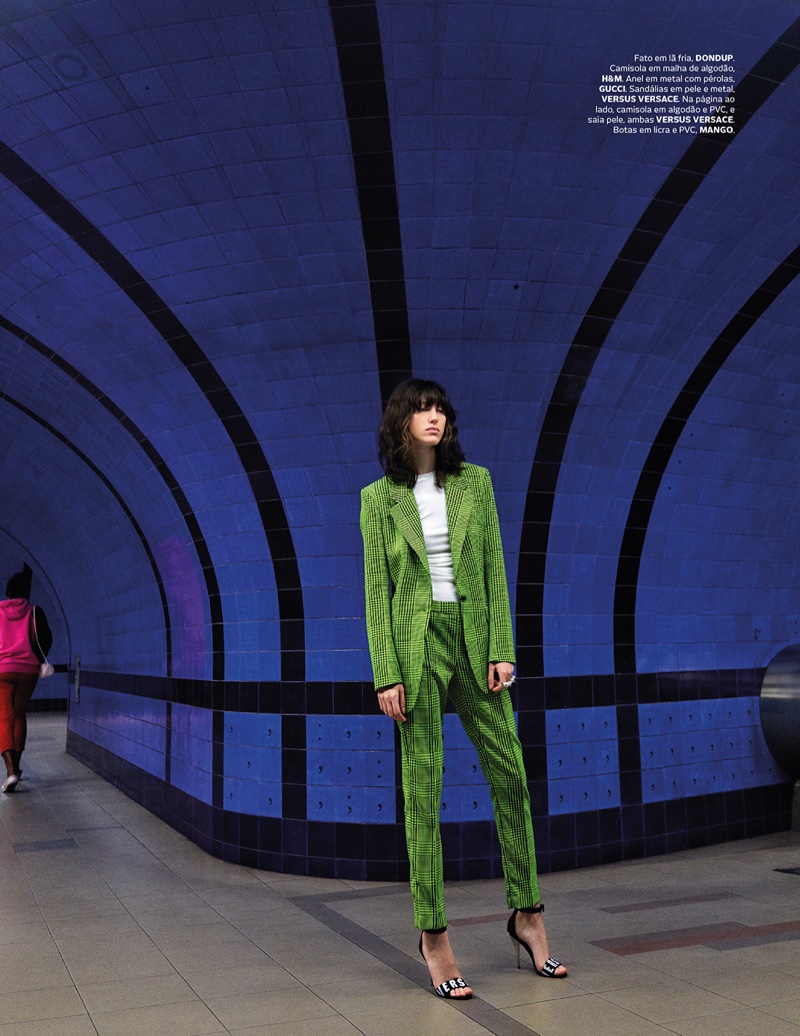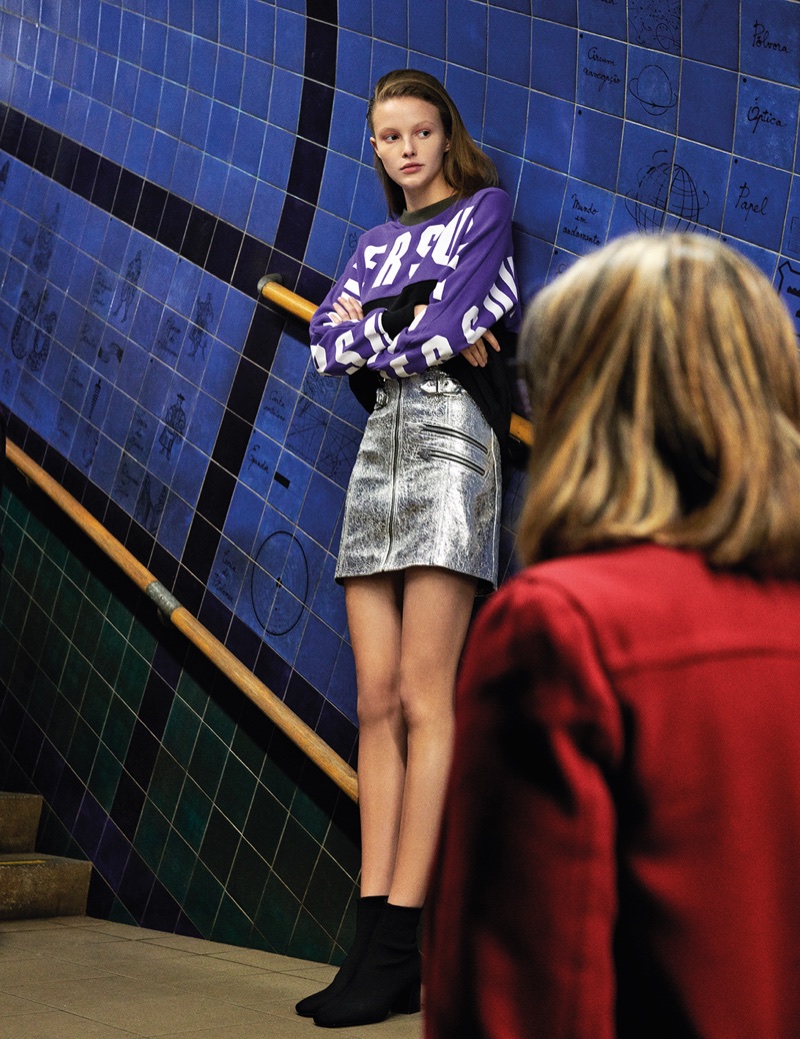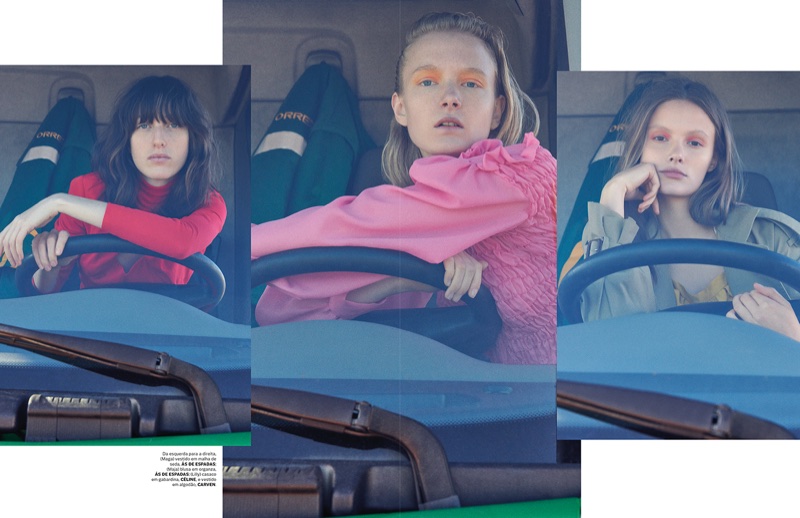 comnum(0) tbcount(0) tbcount(171)
Categories:
Other Brands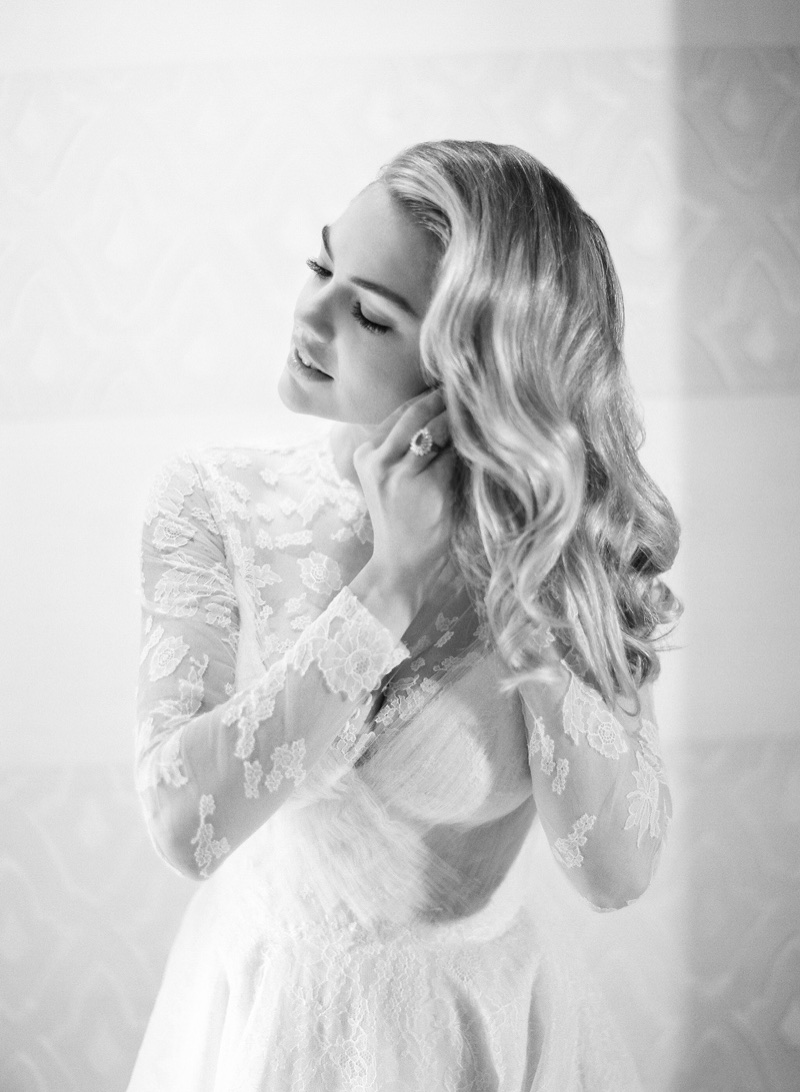 Model Kate Upton wears custom Valentino wedding dress. Photo: KT Merry/Vogue
Kate Upton has tied the knot! The Sports Illustrated Swimsuitmodel married baseball player Justin Verlander in a Tuscany, Italy, ceremony this November. Surrounded by friends and family, Kate looked gorgeous in a custom Valentino wedding dress at the ceremony. Vogue had an exclusive look with images captured by KT Merry. After the ceremony, the blonde bombshell went to dinner in a draped Christy Rilling Studio gown.
Related: Kate Upton Hits the Gym in Style for Shape Magazine
KATE UPTON – VALENTINO WEDDING DRESS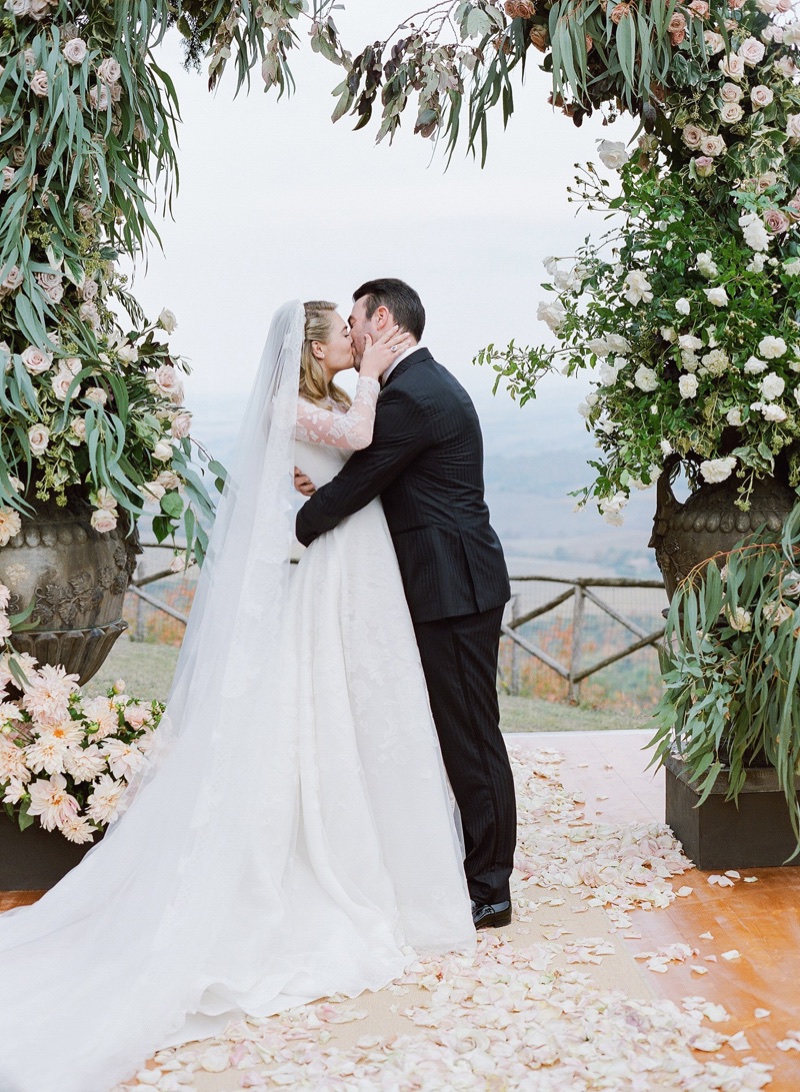 Kate Upton marries Justin Verlander in Valentino wedding dress. Photo: KT Merry/Vogue
Talking about her Valentino dress, Kate told Vogue the following:
"For my ceremony dress, I had the pleasure of collaborating with the fantastic team at Valentino. They are the best at creating delicate, beautiful lace and details, and their Italian heritage kept the fashion and feel authentic to our venue. The design process was extremely collaborative, so I was able to really include my personal style and create my dream dress."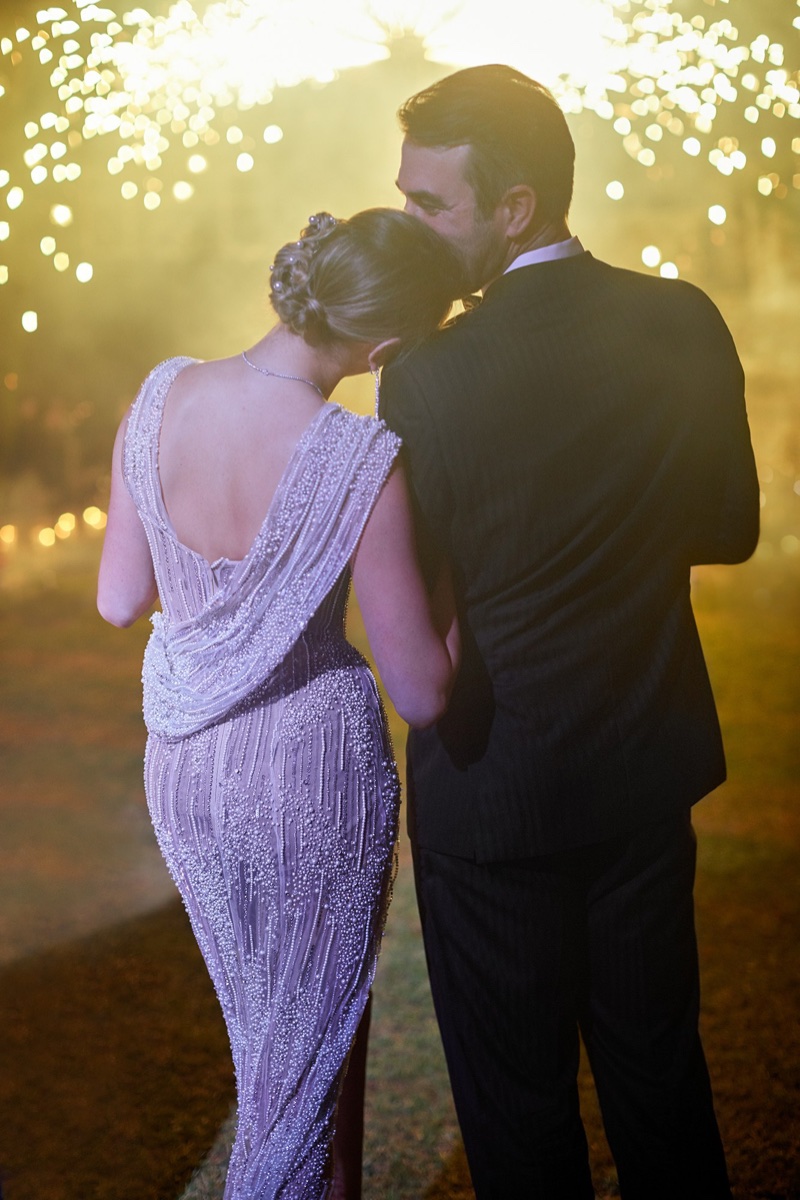 At her wedding reception, Kate Upton wore a custom Christy Rilling Studio gown. Photo: KT Merry/Vogue
comnum(0) tbcount(0) tbcount(151)
Categories:
Other Brands
First-introduced in the Fall Winter 2017 Collection Act 2, the Chanel Round As Earth Bag fits right into the space theme. In the previous season, Chanel has showed us these bags in exotic leathers like Metallic Lizard and we loved it. However, in this season we're getting treated with the same bag but in normal leather (and without the bling bling metallic). Now let's talk about the details.
The Design
What make the Round As Earth Bags special? They're cute and they look classic. These bags are crafted in round-shape and they're designed with a timeless look.
The CC logo embellished in the center is very attractive. This logo is exactly the same like the one on the Timeless CC WOC. This logo is also the same logo that Chanel had used in the 80's and 90's handbags.
The top is crafted with short and long chain. The short chain is the same like the ones on the Boy Bags, which is thick, large and boyish-looking. The second one is a longer version and it's made with woven chain leather, reinforced with a leather patch for shoulder comfort. This leather chain is long enough to help you carry the bag on your shoulder or cross body.
What's more? The side comes with a zip. This zip is beautified with chain and attached to a CC star charm. Every detail of this handbag is absolutely gorgeous.
Basically this bag is a nice and flexible bag. You can use it as a clutch or you can transform it into a shoulder bag.
The Interior
The inside is quite simple. Open the bag via the zip, then there is one large space to help you store your essentials.
The Sizes And Prices
Chanel Metallic Lizard Evening bag
Style code: A91946
Size: 5.9 x 5.9 x 2.8 inches
Price: TBD
Chanel Metallic Lizard Evening Bag
Style code: A91946
Size: 5.9 x 5.9 x 2.8 inches
Price: TBD
More Colors And Images
a
comnum(0) tbcount(0) tbcount(333)
Categories:
Other Brands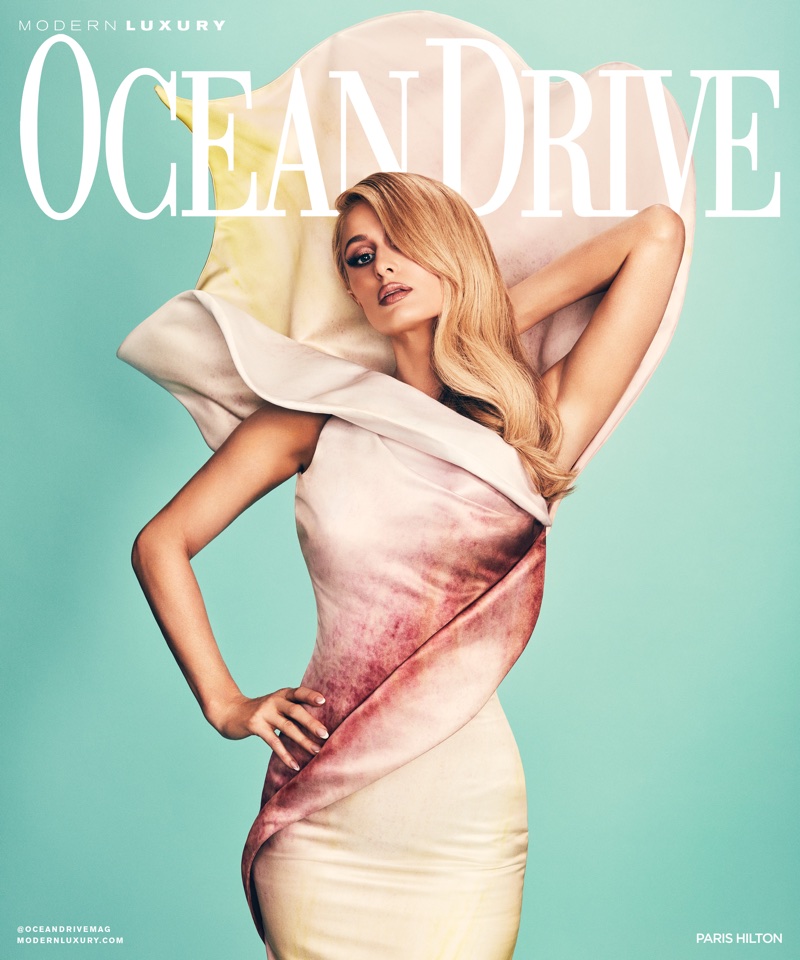 Paris Hilton on Ocean Drive Magazine December 2017 Cover
Paris Hilton graces the December 2017 cover of Ocean Drive Magazine. Photographed by Warwick Saint, the blonde poses in a gown from Moschino Couture. Stylist Sammy K. makes sure Paris shines in colorful dresses and gowns from designer brands. The 36-year-old poses in designs from the likes of Versace, Oscar de la Renta and Maria Lucia Hohan.
COVER SHOOT: PARIS HILTON FOR OCEAN DRIVE DECEMBER 2017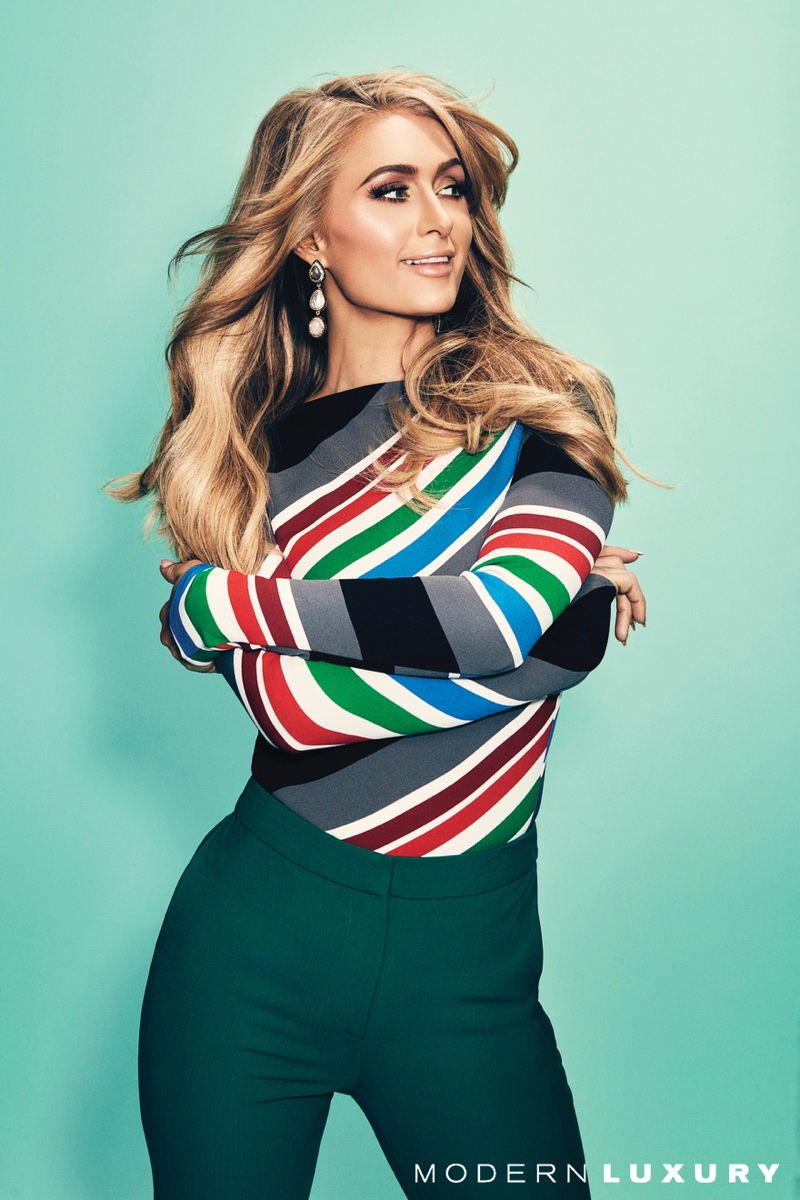 Flashing a smile, Paris Hilton wears Oscar de la Renta striped top and wool trouser
PARIS HILTON ON DOING ANOTHER REALITY SHOW
In her interview, Paris talks about whether she would do another reality television show.
"I literally get calls every single day from every network, form every single producer in town pitching me different ideas, but I feel like 'The Simple Life' was just so iconic and one of a kind that you can't replicate that. I can't see it going better than that show. My priorities are different. I'm running a huge business and I'm traveling. I don't really have time to do a bunch of fake drama on a reality show."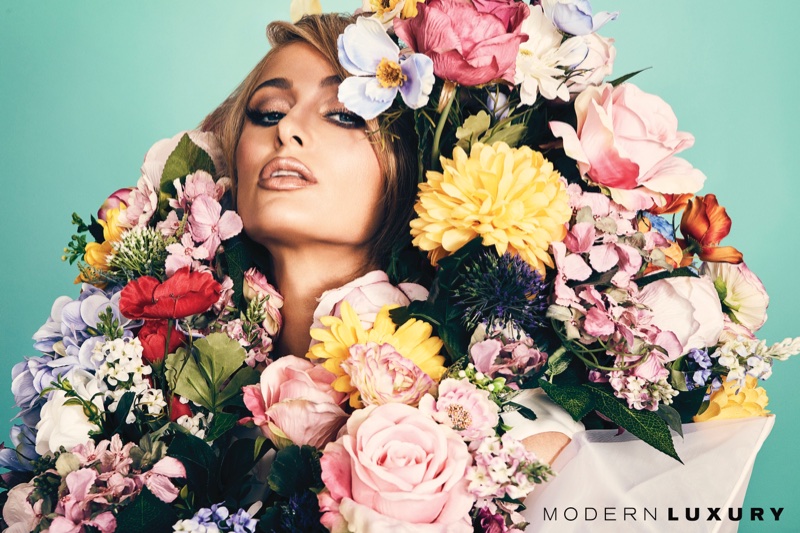 Blooming with flowers, Paris Hilton wears Moschino Couture dress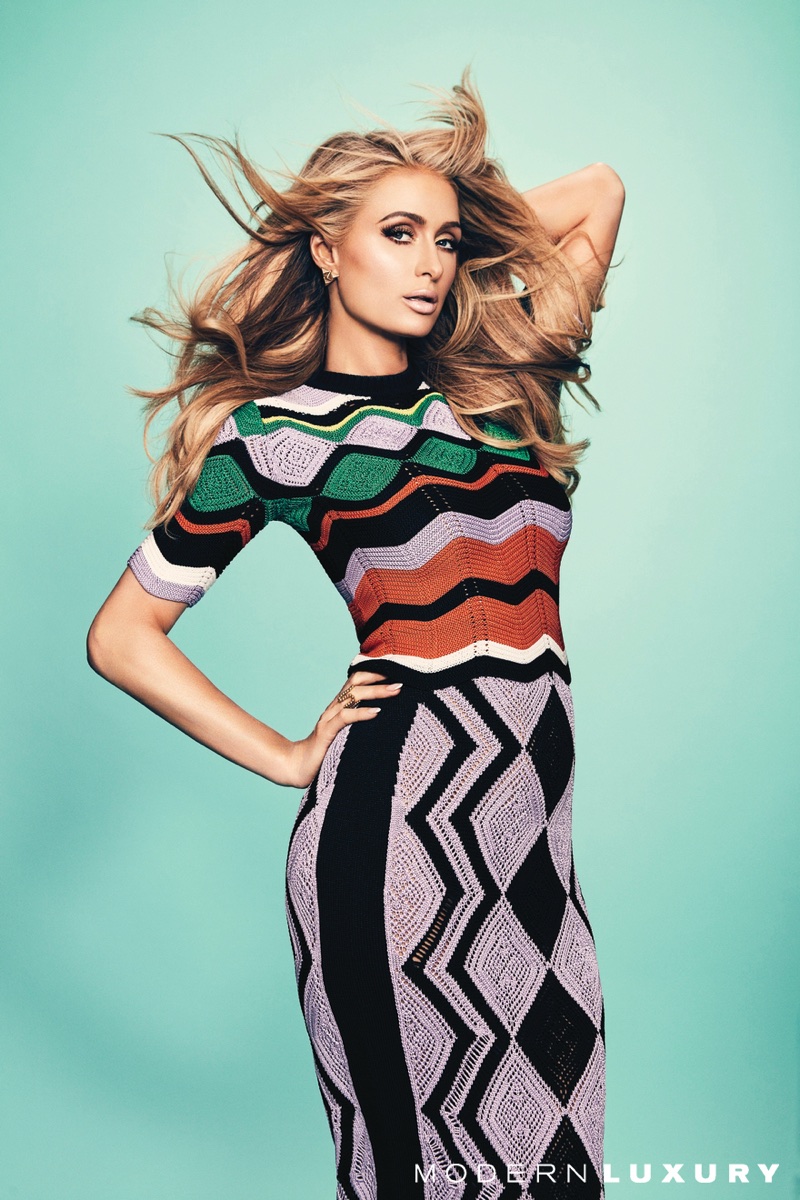 Paris Hilton wears Versace knit top and skirt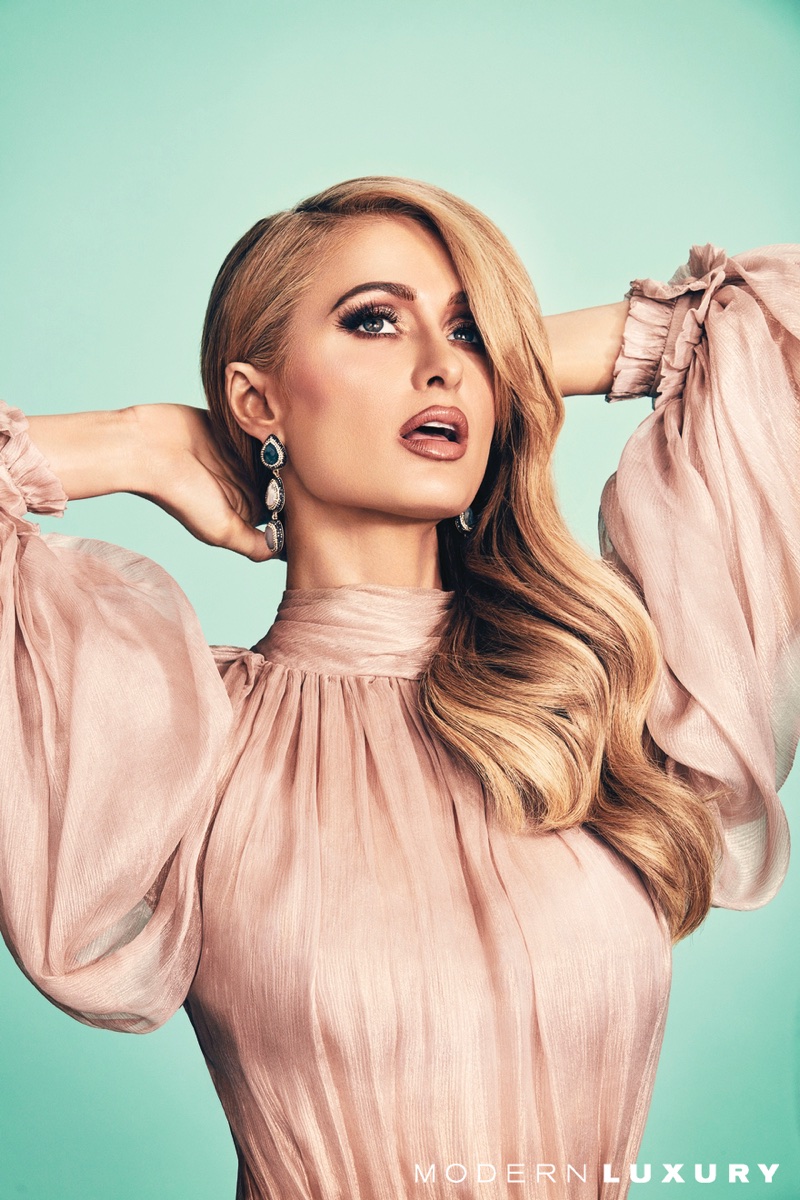 Wearing pink, Paris Hilton poses in Maria Lucia Hohan dress and Native Gem earrings
comnum(0) tbcount(0) tbcount(158)
Categories:
Other Brands
Saint Laurent Waxed Cotton Toile Parka $1,599.98 (previously $2,690)
This parka channels military vibes with stylish gunflaps and a point collar.
If you missed out on Nordstrom's Cyber Monday and Black Friday sales, don't worry because there are still plenty of deals. The fashion retailer recently launched its designer clearance sale which takes up to 40% off on regular priced items. Savings like these only come around a few times a year, so don't delay. Choose from brands like Jimmy Choo, Saint Laurent and Prada. From shoes to bags to jackets to dresses and much more; there is something for everybody. Check out some of our favorites on sale below, and shop more designer items at Nordstrom.com.
Related: The Net-a-Porter Sale is On, Get Up to 50% Off
NORDSTROM DESIGNER SALE 2017 PICKS
Jimmy Choo 'Romy' Glitter Pointy Toe Pump $404.98 (previously $675)
Turn up the shine factor in an ombre glitter pump featuring a stiletto heel.
Burberry Small Buckle Leather Crossbody Bag $636.50 (previously $950)
Take on the Millennial pink trend with this small bag including a decorative buckle and adjustable crossbody strap.
Chloé Butterfly Garden Print Crêpe de Chine Dress $1,099.98 (previously $1,850)
This retro inspired printed dress features butterfly and psychedelic paisley motifs.
Prada Block Heel Mary Jane Pump $389.98 (previously $650)
Bring some height to your look with a pair of Mary Jane pumps made from soft velvet.
Designer Bags, Wallet, Purse, Belt & Accessories Official Site, Best Price & Quality, Free Worldwide Shipping, Free Returns. Each Bag Is A Work Of Art - Handmade - Cowhide Art - Can Custom-Made

Categories

New Posts

Hot Posts