Categories:
Louis Vuitton
Let's say you start looking for a small wallet (or what they call compact wallet). Then you figure out that it's too small, so you upgrade your choice from small to medium-sized. But then you find the medium size too small as well and you're looking for something with more pockets. Well, if the medium or large wallet doesn't suit your taste, then it's time to find an organizer, which can function like a wallet btw.
Now meet the gorgeous Louis Vuitton Insolite Organiser Wallet.
The Design
The outside is as beautiful as the inside. Designed in Monogram Canvas, which is the house's signature print. Nowadays, everyone recognizes that this print is from Louis Vuitton, so this wallet is an automatic brag machine anyway.
The top exposes the interior's double zip, which looks like two beautiful wings. The side also exposes the interior's zip. The front features a zip pocket, which is made to store your important essentials. This pocket is easy to reach and you will have instant-access.
And while the exterior is stunning, this organizer is all about the interior. Let's talk about that.
The Interior
Open the wallet to get into the interior. Now you will find numerous of pockets to organize your essentials. This organizer is comparable to a multi-purpose wallet. You can stock credit cards, essential documents, coins and even your plane tickets inside.
Now what kind of pockets are designed inside? 12 credit card slots and 1 ID card compartment. There are 2 interior zipped pocket as well as 2 large compartments for papers, note and receipts (these two pockets are awesome, because you can store your receipts when travelling abroad. The receipts can be safely stored until you go apply for tax-refund). There is also one compartment for plane or train tickets and one penholder. The interior is made with supple leather lining to maximize the luxury appeal.
The Sizes And Prices
Measuring 24 x 13 x 1 (L x H x W) cm, priced at $7200 HKD, $1050 AUD via Louis Vuitton boutiques.
Tags: Louis Vuitton bag City Handle Steamer One
comnum(0) tbcount(0) tbcount(29)
Categories:
Other Brands
Irina Shayk looks regal the October 2017 cover ofVogue Mexico. Photographed by Jason Kibbler, the brunette stunner poses in a metallic dress from Bottega Veneta. For the accompanying spread, Irina poses in bronzed and gilded looks from the latest collections. Stylist Miguel Enamorado dresses the Russian beauty in the designs of Paco Rabanne, Alexander McQueen, Carolina Herrera and more.
comnum(0) tbcount(0) tbcount(22)
Categories:
Other Brands
Gigi Hadid stars in Messika campaign
Gigi Hadid continues to land brand ambassadorships, and her latest turns up the shine factor. French jeweler Messikatapped the blonde beauty as its first ambassador. The new campaign photographed by Mert & Marcus celebrates the 10th anniversary of its 'Move' collection. Gigi does not just front the advertisements, but also helps design the new range.
Related: See More Images of Gigi Hadid for Stuart Weitzman's Fall 2017 Campaign
Founder Valérie Messika says about the collaboration, "I loved working with Gigi. Her sense of detail and her discerning eye for fashion completely won me over. Her unparalleled professionalism and her involvement with the Maison throughout the development process deeply inspired me. Gigi is the embodiment of the Messika woman. She is spontaneous, sunny and bright."
CAMPAIGN: GIGI HADID FOR MESSIKA
Luxury jewelry brand Messika taps Gigi Hadid for new campaign
Gigi Hadid shines in Messika jewelry campaign
comnum(0) tbcount(0) tbcount(22)
Categories:
Other Brands
We know that Celine is all about making minimalistic things, but here's one bag that's not following this traditional code. Meet the Celine Eyelets Pocket Evening Clutch On Chain for the Winter 2017 Collection. It's basically a small-sized handbag that can be transformed into a clutch bag or vica versa.
The Pocket Evening Clutch On Chain is not a new bag, it's also available without the eyelets but it usually comes in tri-colors. This bag is also called the Pocket Large Flap On Chain.
The Design
It's a rectangle small bag with an enveloped-shaped flap. This bag is perfect to carry from Spring to Winter and it matches perfectly with any casual chic outfit in your wardrobe. The latest edition is adorned with eyelets around the edges of the flap, which is designed to boost it's urban-chic'nes. Now this beauty can be carried with simple tees and jeans and you will still look fabulous.
Made from smooth calfskin, which a durable leather that requires low maintenance. The chains are long enough to carry cross body and it can be removed anytime to convert into a clutch bag. The logo has been embellished on the bottom front in small lettering that reads: 'CELINE PARIS'.
And there is more, the front also features a outer flat pocket. Now let's dive into the interior:
The Interior
The Pocket Evening Clutch opens with a snap button. Inside you will find one gusset compartment and one zipped pocket. The interior fits all of your basic essentials or evening necessities.
The Sizes And Prices
The removable shoulder chain is 20′ inches long and the bag measures 11' x 7' inches, priced at $1650 USD, €1100 euro, £1000 GBP, $12500 HKD, $2100 SGD, ¥12000 CNY, ¥170000 JPY via Celine boutiques.
comnum(0) tbcount(0) tbcount(37)
Categories:
Other Brands


We always say: 'when you need studs, go find it at Valentino'. Why? Because Valentino makes the best studs in the world and they're famous for it!
Meet the latest Valentino Garavani Soft Mirror Wallet On Chain (or just a mini bag, or an evening bag). It's the newest design for the Fall Winter 2017 Collection. This bag is gorgeous and the look explains it all because a lot of attention has been spent on the little details.
The Design
You won't find much minimalistic handbag at Valentino, because it's too boring. Just like this Garavani Soft Mirror WOC, this bag is made with solid color, but it wouldn't be a Valentino handbag if they didn't threw some studs at it. The studs are organized from small to large on the front flap, with the largest on the front and it goes smaller once it moves to the top.
This bag radiates the tough-luxe status. It goes perfectly with an evening dress or just casual clothes. You can use it for special occasions or just on a lunch date.
The chain is even more beautiful and can be adjusted. The chain can also be detached so that this bag changes into a clutch bag. The end of the chain is refined with a big round jewel-like hardware, which looks very stunning and feminine. This bag also offers an option to carry as chain-link hand-strap.
The Interior
For a small bag, this Garavani Soft Mirror WOC is surprisingly roomy. Inside you will find one main compartment to store all your necessities, but it also comes with a zipped pocket and a slot pockets (including 8 card slots).
The Sizes And Prices
Measuring 4.5' x 7.5' x 1' (H x W x D) inches, priced at $1375 USD, $9300 HKD, ¥147000 JPY, $1640 AUD.
Where To Shop?
Look for more colors via MyTheresa
More Colors And Images
comnum(0) tbcount(0) tbcount(28)
Categories:
Other Brands
Fur takes the spotlight in the October 2017 issue of Glamour Italy. Photographed by Baard Lunde(Angela de Bona Agency), model Agnete Hegelundturns up the luxe factor in autumn outerwear. Stylist Valentina Di Pinto makes sure the blonde stands out in glamorous fashions from brands like Pinko, Elisabetta Franchi and Twinset.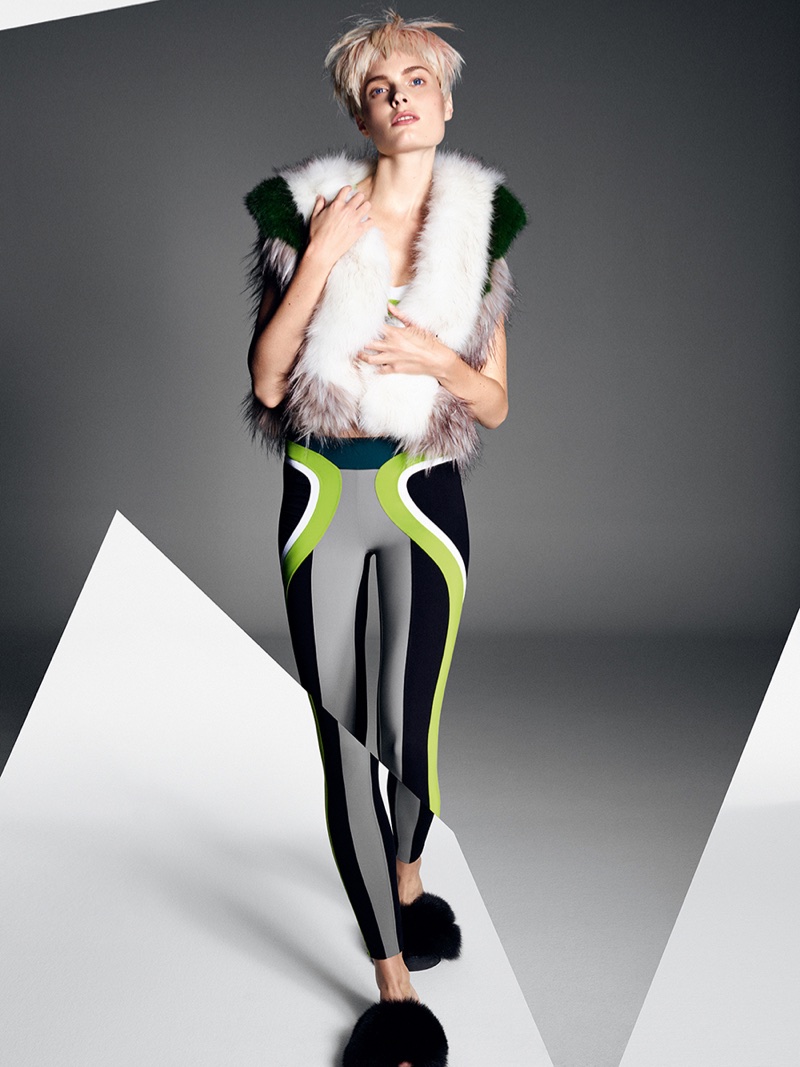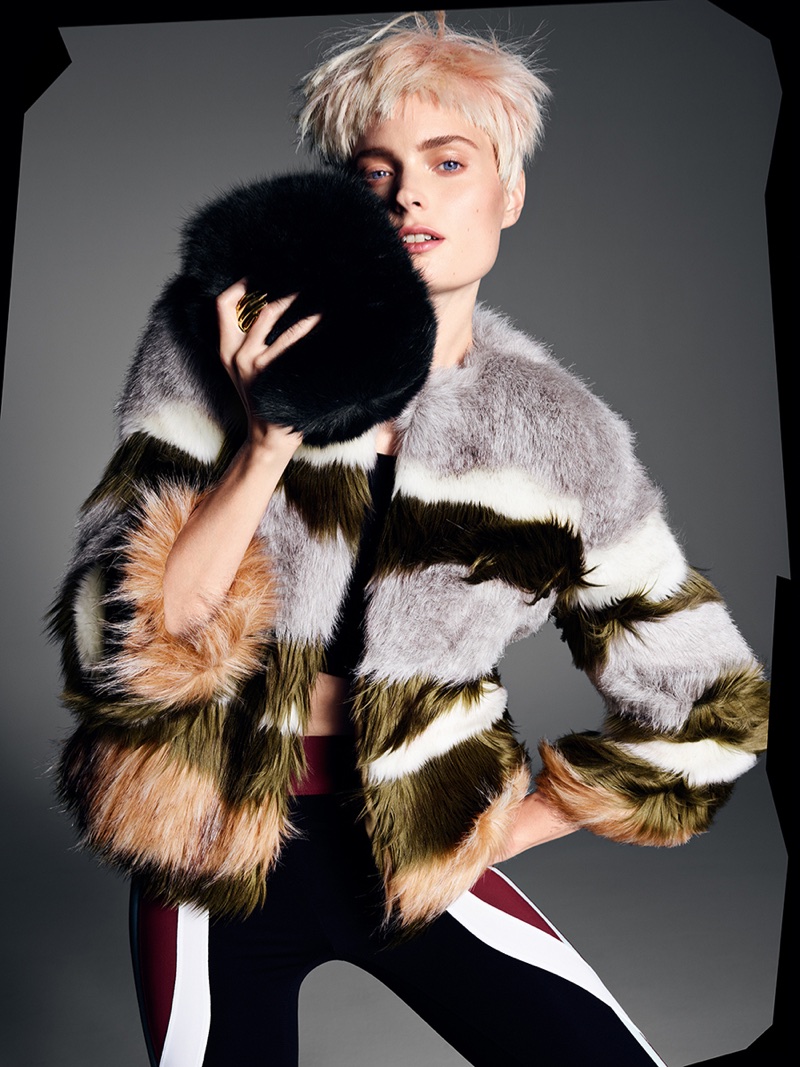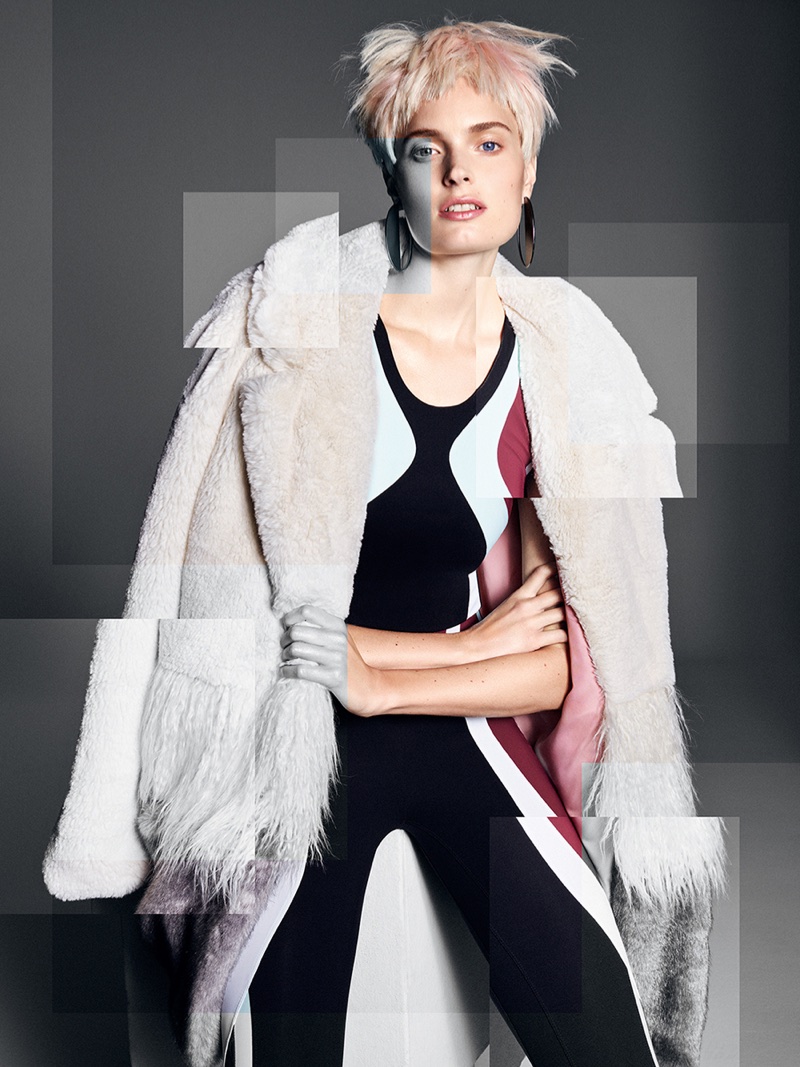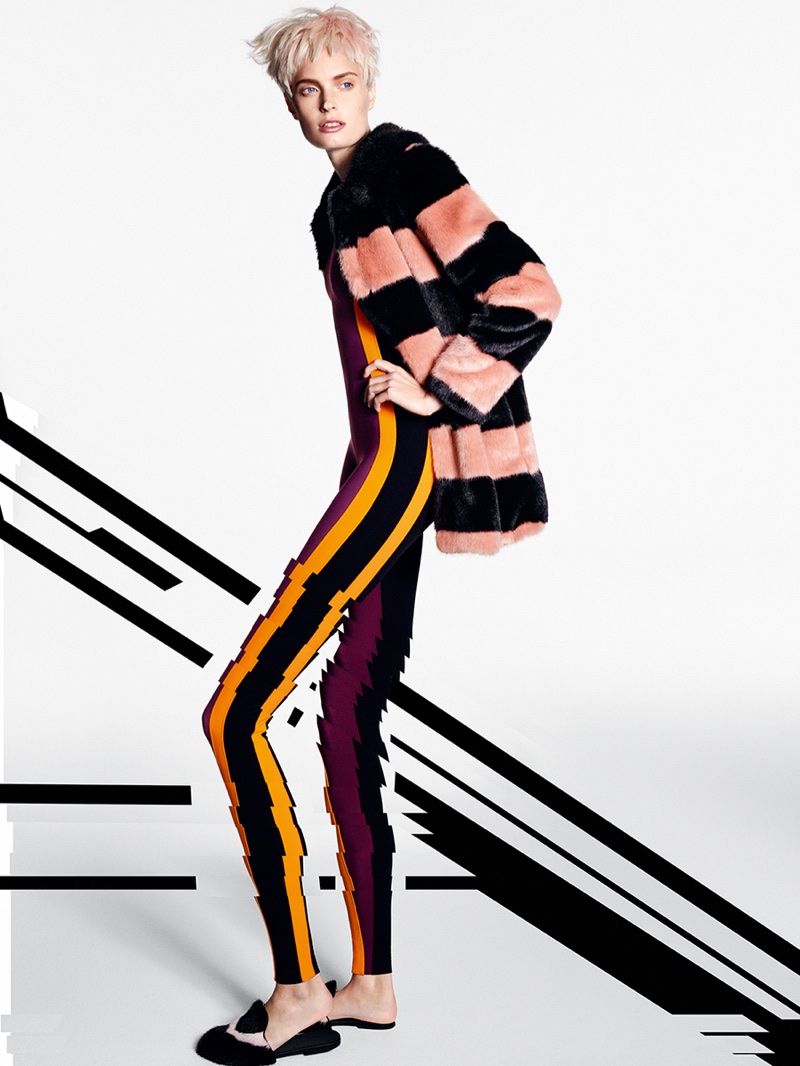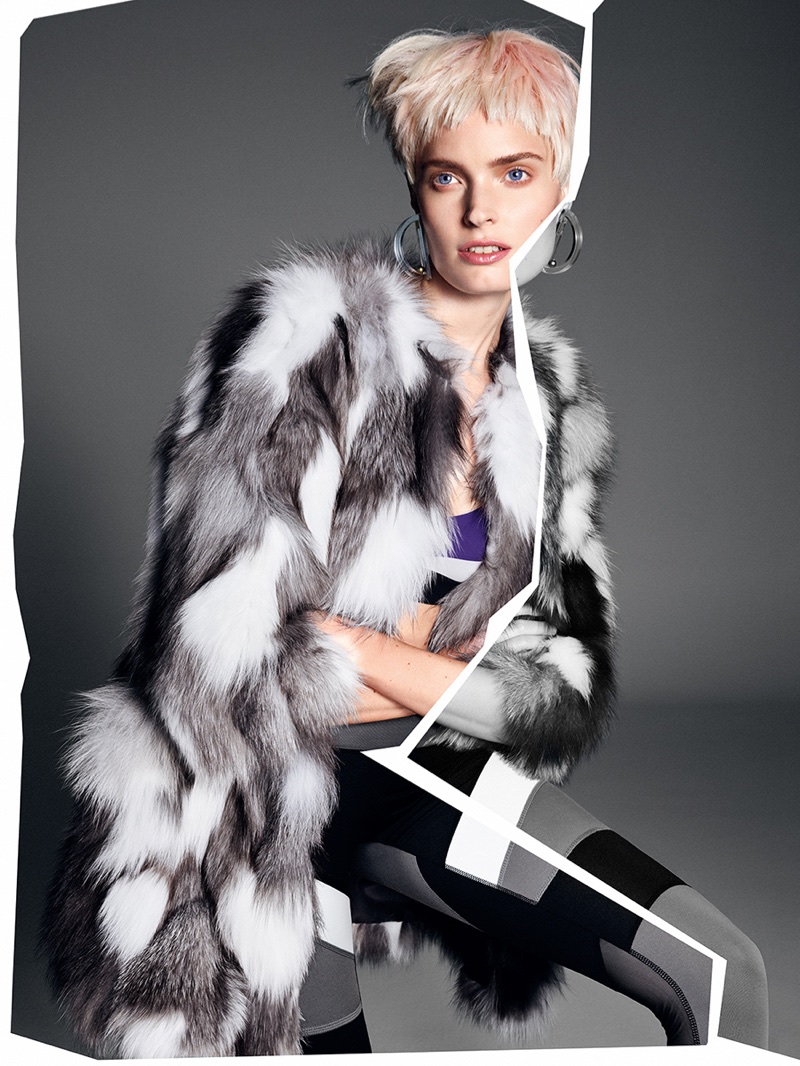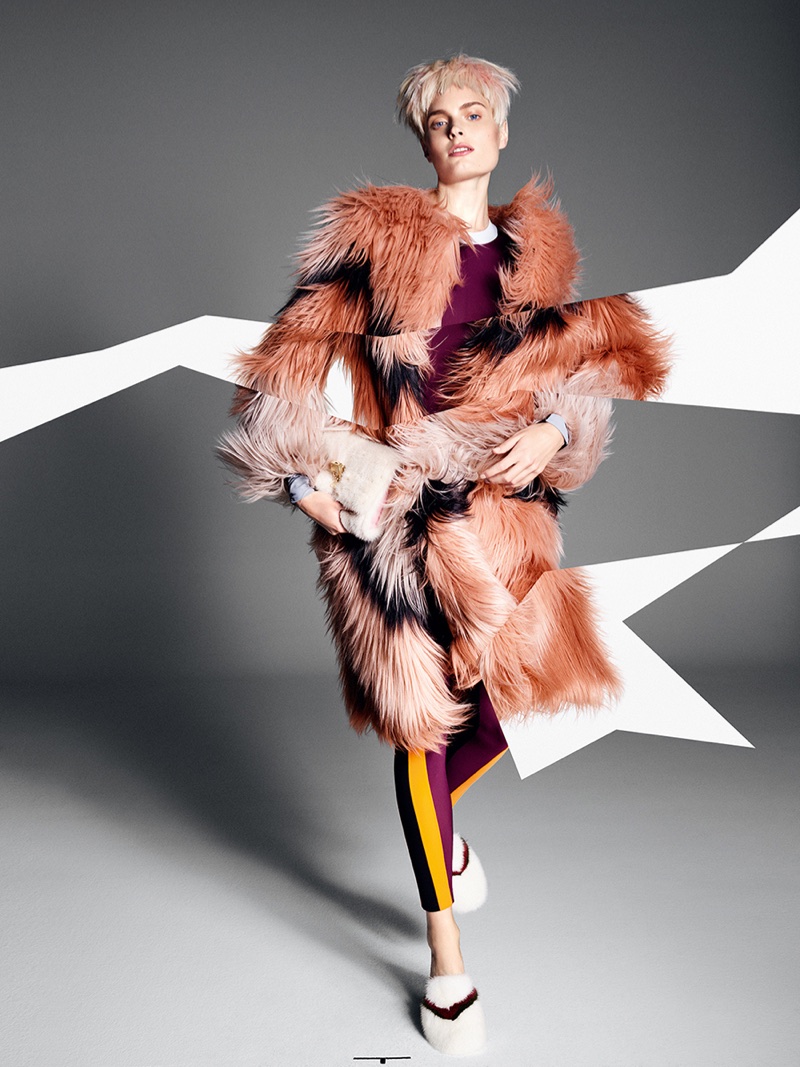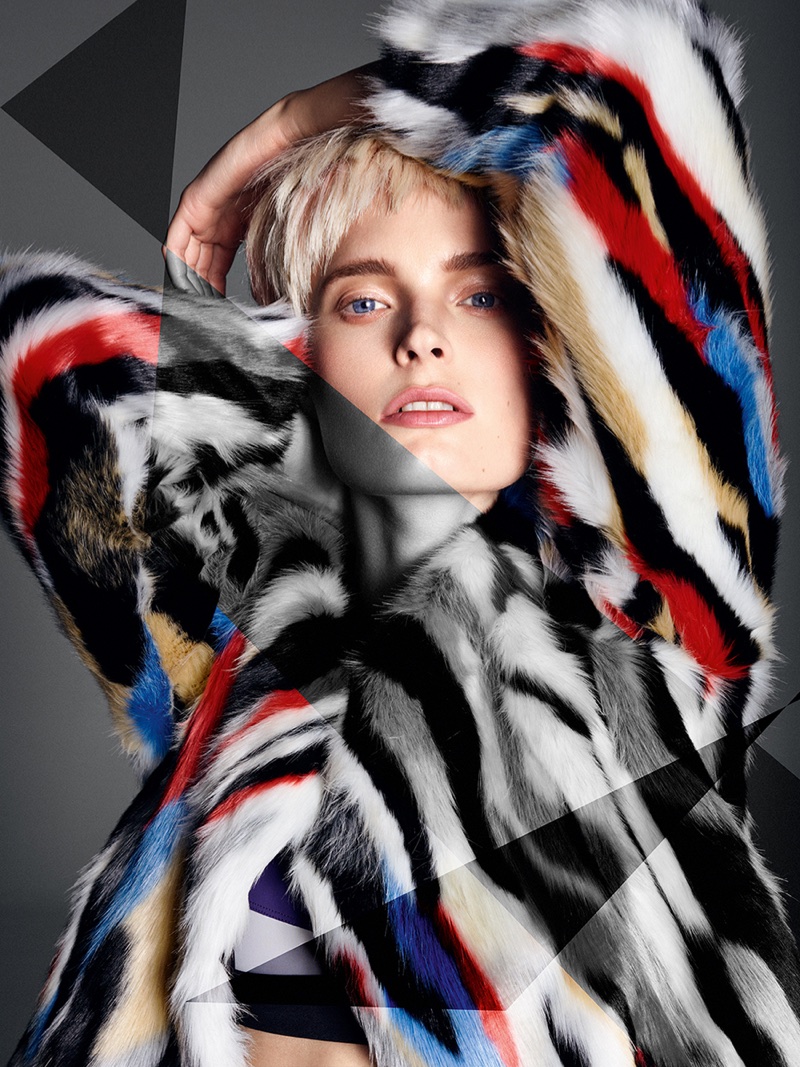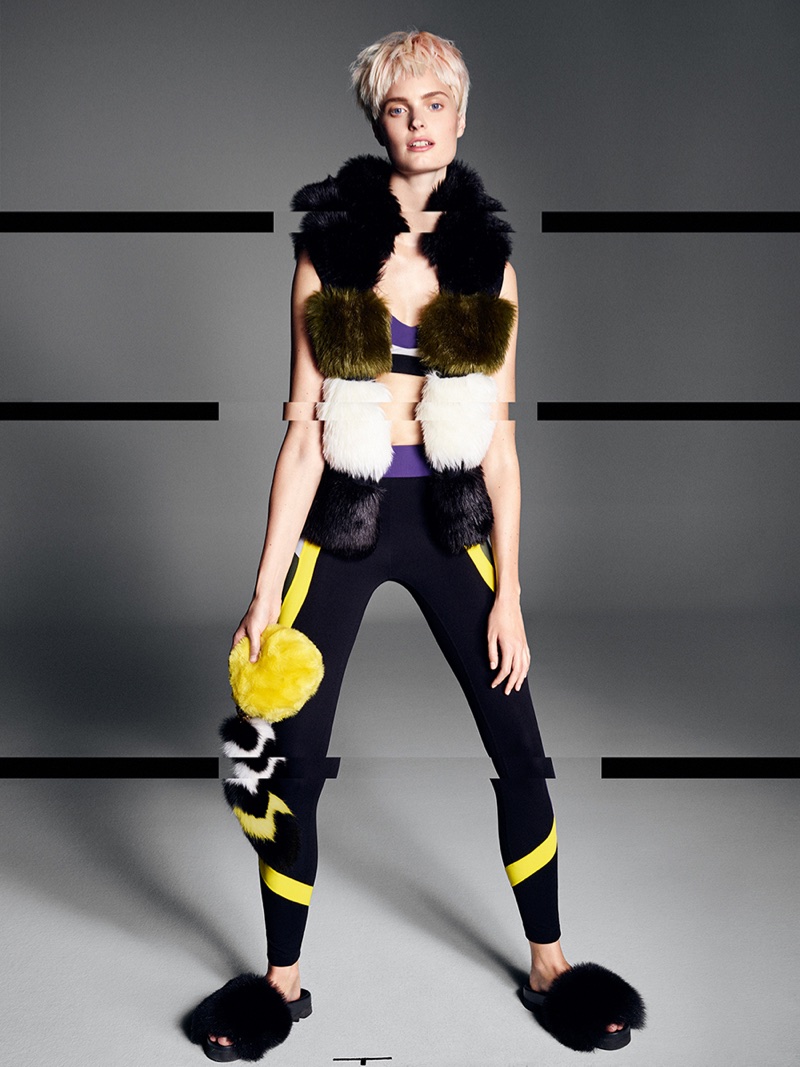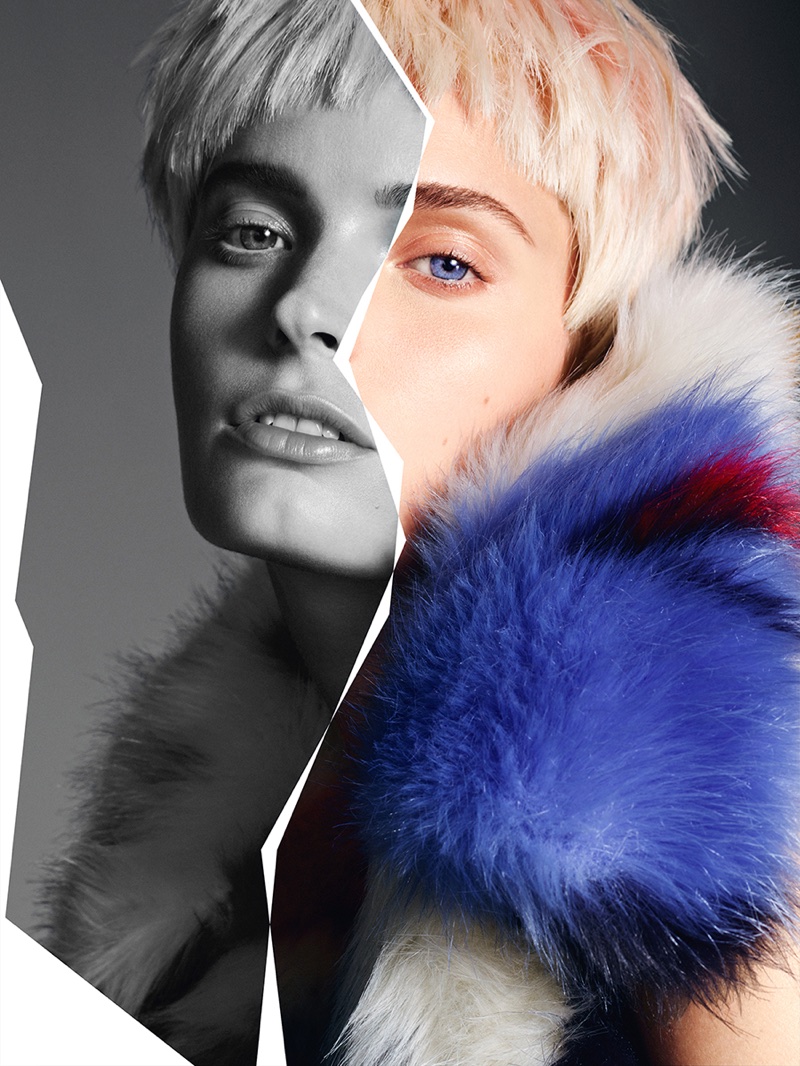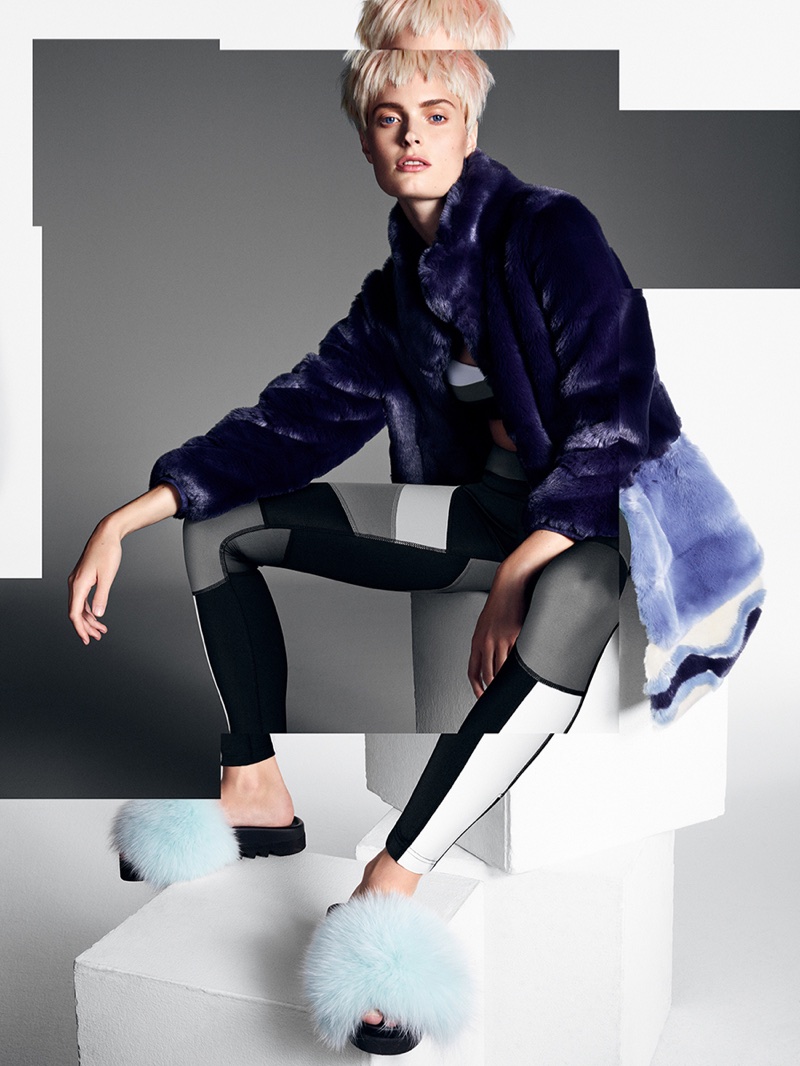 Categories

New Posts

Hot Posts